Elk Grove Concrete Stains
Looking for a durable and long lasting finish for your concrete? Look no further than Elk Grove Concrete Stains! Unlike paint that tends to fade after just one season and creates uneven shades over time, our stains produce virtually no glare, ensuring all-day durability.
Stained concrete has been a popular way to add color, pattern, or texture to homes for centuries. With many different strains available, you're sure to find the perfect tone to suit your needs.
Our team of experts can provide an array of colors that are enough to make any design come alive. For earthy tones, we recommend our acidic concrete stains, while our water-based staining options provide a wide variety, including black or white to match the specific theme of your individual project. We'll even blend them to perfection!
If you're in Elk Grove, CA, and in need of concrete staining services or countertops, contact us today!
Request a quote
---
#1 Elk Grove Concrete Contractor
Local Elk Grove Concrete Contractor
As a local company, we get the community's needs. We're familiar with the climate, terrain, and the best projects for the area. When you work with us, you'll receive personalized service catering to your unique situation.
Affordable Concrete Company
We think everyone should enjoy quality concrete work without going broke. That's why our services come at reasonable prices. You won't have to give up quality for affordability when working with us.
Friendly Concrete Company
Our team's known for its friendliness and approachability. We wanna make sure you're comfortable working with us, so we'll always take time to answer your questions and address any concerns. For us, building relationships is just as important as building concrete structures.
Trust Elk Grove Concrete Company
We've built our rep on trust. We're all about delivering top-notch service and making sure our clients are happy with the outcome. No hidden fees or unexpected stuff – you get exactly what you pay for.
Professional Concrete Company in Elk Grove
With 15+ years of experience, we've done it all. We've tackled projects big and small, from quaint patios to massive retaining walls. When you work with us, you'll enjoy the perks of our professional know-how and expertise.
"I am not one to give out many ratings, but Concrete Company is truly an exception. They are by far the best concrete company I've ever worked with! The customer service here really made me happy – they go above and beyond for their clients."
---
Jane Loren
Elk Grove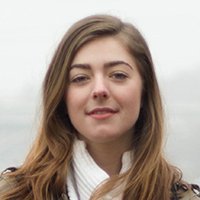 "The Elk Grove Concrete Contractors has an elite team of people that will be there for you from start to finish. When your house needs concrete work done, these experts are the only ones we recommend!"
---
Dana Rosen
Elk Grove
"The people at The Elk Grove Concrete Company are the best in town when it comes to concrete work. They can get your project done quickly and their products never disappoint!"
---
Madelaine Taylor
Elk Grove
Elk Grove Concrete Contractor
Elk Grove's #1 Concrete Company
The Elk Grove region's leading professional Concrete services since 1999.
We're available
9:00 am – 5:00 pm
8:00 am – 6:00 pm